The Director of Compliance for Del-One Federal Credit Union, Dr. Shallon Poulson, was chosen as a Crasher for the Credit Union National Association's (CUNA) Governmental Affairs Conference (GAC) in Washington D.C. The 2023 applicant pool of credit union rising leaders was the largest it has been in the program's 14 year history.  With over 250 applications, the competition was high as only 58 Crashers were selected.  The CUNA GAC is an opportunity for CU professionals to network with policymakers and "highlight the meaningful work credit unions are doing to improve the financial well-being of their members and communities." The GAC Crasher's Program, supported by CUNA and The Cooperative Trust from Filene Research Institute, allows young professionals and emerging leaders to "crash" the event and  "take a deep dive into the world of credit union advocacy". 
Shallon was honored "to have been granted this opportunity through Del-One helping me to emerge as a leader and empowering me to even take the chance at going for this opportunity!  Overall, I am grateful and I hope that I am able to exceed expectations in representing both Del-One Federal Credit Union and the State of Delaware as a whole!"
Ron Baron, President & CEO stated "It is with great pride to have Shallon selected to be a 2023 GAC Crasher. She possesses the characteristics which are exemplified in this group of young professionals and emerging leaders."
Visit https://filene.org/crashthegac-2023 for more information about the Crash the GAC program.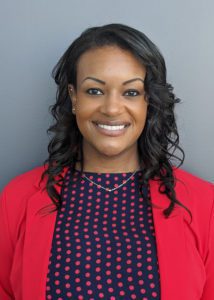 Pictured:  Dr. Shallon Poulson, Director of Compliance for Del-One FCU