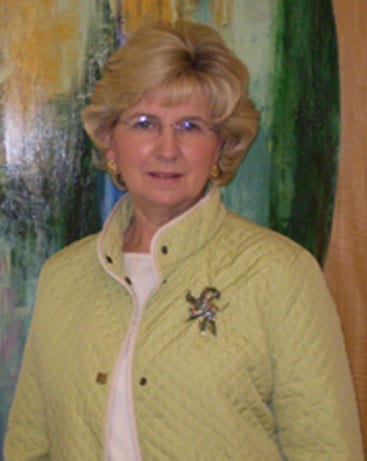 After many years of dedicated service within the Credit Union industry, Del-One FCU announces the retirement of Nancy J. Shevock as Chairman of the Board of Directors, a position she has held since 2010.
Ms. Shevock, who served as a Board Member beginning in 2003 prior to becoming Chairman, led Del-One during a 10-year period of tremendous growth. During her time on the Board, the Credit Union's membership grew from 27,000 to 72,000 members, the branch network grew from 6 to 11 locations, and countless technologies were implemented to enhance the member experience.
During her professional career, Ms. Shevock held a number of executive roles. She was Executive Director for the Delaware Transit Corporation, Chief Financial Officer for the Capital School District, and a Project Director for the Office of Information Systems for the State of Delaware. These prior experiences were pivotal in Ms. Shevock developing her financial, technical and leadership capabilities that helped shape Del-One into what it is today.
In addition to her Del-One volunteer work, Ms. Shevock is currently Chairman of the Board of Trustees for the Delaware Technical Community College, and a Trustee for the State of Delaware Pension Board, also serving on their Investment Committee. She previously served as a Special Trustee for the Delaware Technical and Community College Educational Foundation, is the former Chairman of the Delaware Environmental Appeals Board, former member of the City of Dover Ethics Commission and former member of the Preliminary Review Committee and Board of Professional Responsibility for the Delaware Supreme Court.
Ms. Shevock stated, "I do want to recognize the Board and the Management team for working together as one cohesive team. The Board recognizes that this organization will only be at its best when employees of Del-One are provided the opportunity to excel in their chosen profession thus giving employees the ability to provide outstanding financial services to Del-One members. I am sincerely thankful for having the opportunity and honor to be the Chairman these past 10 years of this remarkably successful and growing organization. I know the next generation of Board members will continue our legacy of service to our members, our employees and our community."
The Board, Employees and Members of Del-One FCU cannot thank Ms. Shevock enough for the passion, dedication, and loyalty she has brought to the organization.  Her imprint on Del-One will long outlast her tenure.