Del-One Federal Credit Union has some amazing new additions to the Del-One team!
Sharra Watson is the new Branch Manager at the Dagsboro branch.  Sharra brings over 30 years of experience in the financial/banking industry, in positions ranging from Teller, Branch Manager, Business Development Officer and Cluster Branch Leader.
Lisa Connor joins Del-One as the Branch Manager for the new Fox Run branch in Bear, which opens soon.  Lisa has over 30 years of experience in retail banking, having held various roles in credit, collections, lending, group administration and management.
Donna Robinson, Director of Branch Operations for Del-One, is excited to have these two highly-qualified individuals leading two of Del-One's branches.   "We are very fortunate Sharra and Lisa joined our team. Their vast experience and knowledge will help to take our branches to the next level, as well as improve our relationships with our members and the community."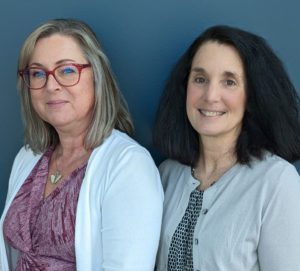 Pictured L-R: Sharra Watson and Lisa Connor