If you have recently received a phone call by someone claiming to be from Del-One who asked for your PIN number, please call Del-One IMMEDIATELY at (302) 739-4496 or send an email to

[email protected]

.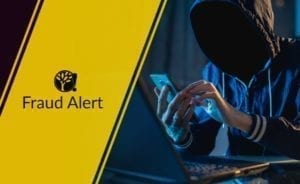 Del-One was recently notified by a small number of members that received calls from persons claiming to be Del-One representatives, when in fact they are fraudsters. These fraudsters already have some members' information, such as debit card numbers, credit card numbers, social security numbers, driver's license numbers, or other account information. Information which they apparently obtained from other sources not related to Del-One.
Del-One representatives would never ask you for personal or account information such as PIN numbers. Please do not give out your personal or account information. 
We need your help to make certain your personal information and account information is always protected. Therefore, it is important to note the following:
A Del-One representative would never call and ask you to provide your full account number, PIN number, full social security number, etc.
Know that these fraudsters use scamming technology which has your phone's caller ID show as if the call is coming from Del-One, but in fact, it is coming from fraudsters.
If you are suspicious about a call you have received, DO NOT PROVIDE ANY INFORMATION.

After you hang up from the suspect phone call, please take a moment to contact Del-One FCU at (302) 739-4496.
Any information you can provide to us about these calls will help us in tracking these fraudsters. A Del-One representative will have information if someone from the Credit Union is trying to reach you.
Del-One takes our responsibility to protect your personal information very seriously. Please do not hesitate to contact us with any concerns.
As always, we appreciate your business and thank you for being a member.