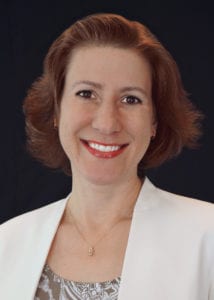 Del-One Federal Credit Union is excited to announce the promotion of Kristen Saito to the position of Chief Lending Officer.  Kristen was the previous Director of Lending of Del-One and has over 23 years in the banking/credit union industry. Kristen also graduated from the CUNA (Credit Union National Association) Management School in July of 2019. 
Prior to joining Del-One, Kristen served as the AVP of Lending at Premier Members Credit Union in Boulder, Colorado.  President/ CEO Ron Baron states, "I am pleased in announcing Kristen's promotion to Chief Lending Officer. Kristen brings a significant amount of credit union-based lending knowledge and experience. Kristen embodies the characteristics of Del-One FCU and the credit union industry of "people helping people". I look forward to Kristen's contributions to Del-One in the years ahead". 
Kristen has two biological children and has raised an additional five children through foster and foreign exchange programs. Kristen's mother resides with her and her spouse in Dover.