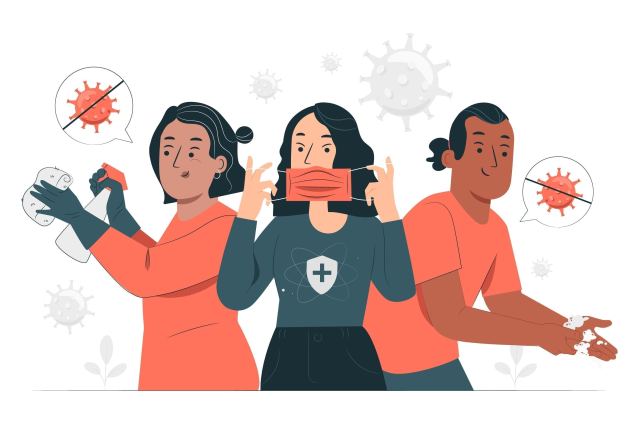 Del-One Branch Information
Appointment only for Member Service Transactions.
Face mask required and social distancing rules apply. 
Updated Friday, May 21, 2021
Mask Guidelines:  Effective 5/21/21, if you are fully vaccinated (2+ weeks after final dose of vaccine) you have the option of entering any Del-One branches without a mask. If you have not been vaccinated, a mask is still required to enter.
Middletown branch: open by appointment only for member service transactions.  Drive thru open for teller transactions
All other branches are currently by  appointment only for member service transactions, and branch lobby open for teller transactions.
Check back for updates and changes
Rose Hill Community Center – 19 Lambson Ln, New Castle, DE 19720 – Del-One branch is closed until further notice.
Schedule an appointment during normal branch hours for your essential banking needs: Make an appointment today! All Member Service visits will be BY APPOINTMENT ONLY  for ESSENTIAL transactions. Please utilize our live tellers in our drive thru to handle most of your transaction needs. You can also schedule an appointment by phone by calling (302) 739-4496.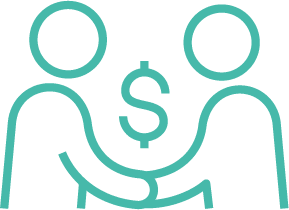 Del-One Business Loans
Del-One is here to help small businesses! Please contact us at
(302) 608-0661 to discuss emergency loan options.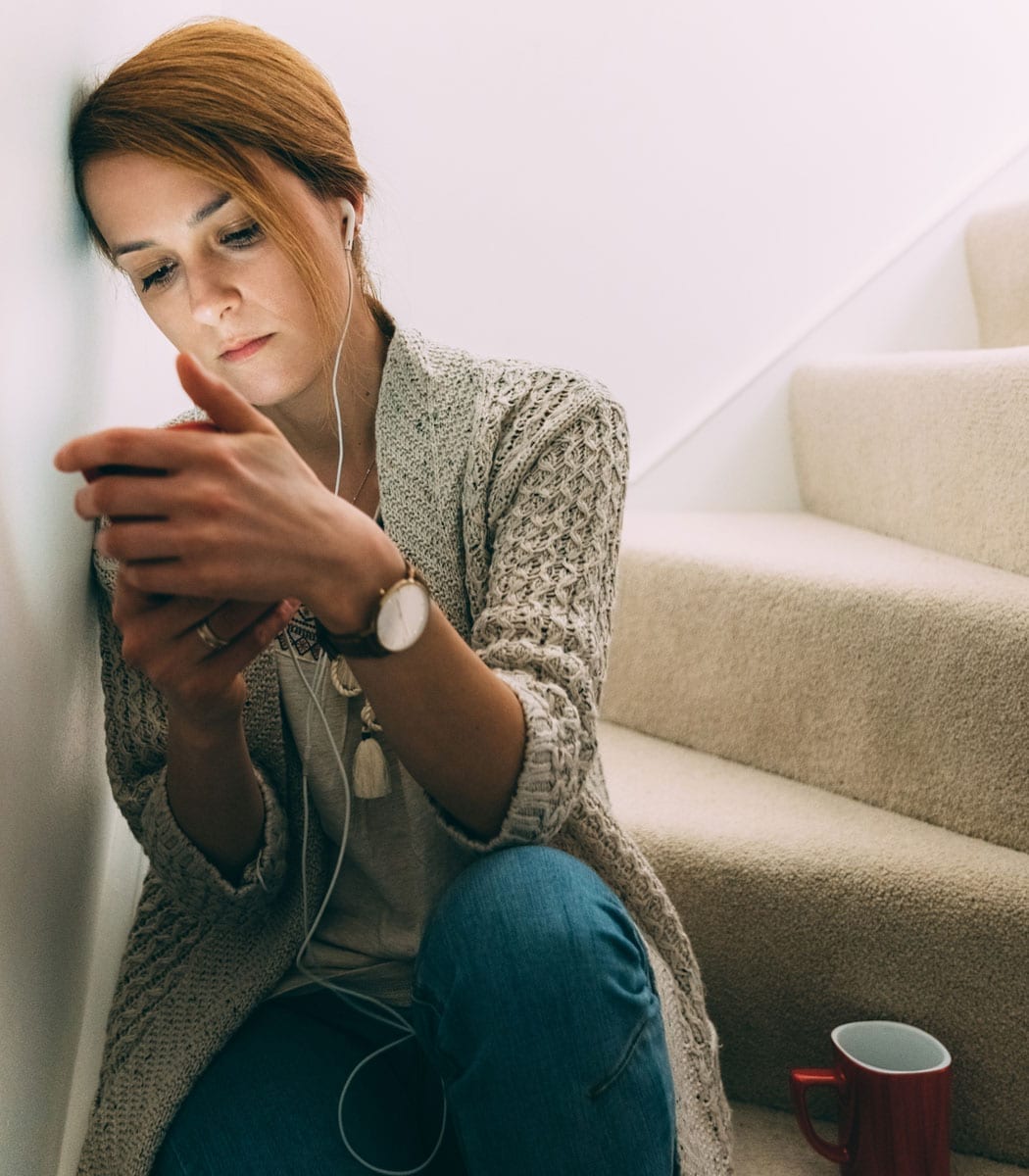 Emergency Assistance Loan
Del-One understands the concern and uncertainty created by the current situation in our local community, the United States and around the globe. We have made it a goal to take care of our members who might be financially affected by the COVID-19 outbreak and created a Loan Program to assist those in financial need.

Additional Assistance
Additional Government assistance for small businesses: Click Here
For mortgages with Del-One, please contact Midwest Loan Services at (800) 262-6574 or email the loss mitigation department at

[email protected]

For other loans with Del-One, please contact us at (302) 739-4496 to discuss deferral options
Have loans somewhere else? Many lenders are offering skip pays and deferrals on their loans. If you are having financial difficulty in paying your loans with other lenders, please be sure to reach out to those lenders to assist in working out a solution to meet your needs.
Stimulus Check Information
Dear Del-One FCU Members,
An important part of the CARES Act stimulus package is one-time payments to eligible individuals. The payment, which the IRS is calling an "Economic Impact Payment," and many people are calling a "stimulus check" is expected to begin processing as early as April 15.
The best resource for information is the IRS website, irs.gov, click the section called 'Economic Impact Payment'.
For direct deposit into your Del-One FCU account, you will need the following information: 
Del-One FCU Routing Number: 231176554

Full Checking Account Number (Draft ID)
If you want your stimulus check deposited into your Savings, use only your Member Number.
* Transactions with incorrect information may be returned unpaid.
Your Draft ID can be found at the bottom of your Del-One checks, as seen below. Contact us for your Draft ID information if you do not have checks.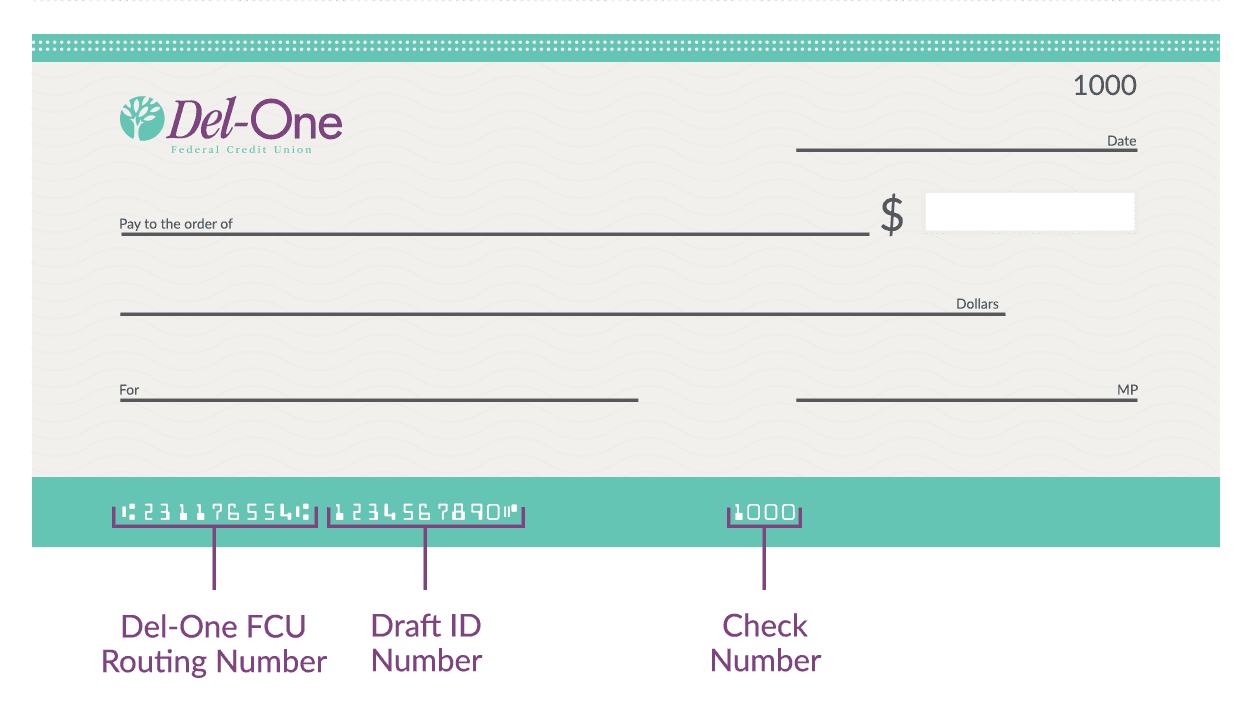 Avoid Scams
Beware of scammers posing as the Small Business Administration (SBA) or other government entities offering emergency relief grants or loans.
Don't release any private information (Social Security numbers, credit/debit card or account information) in response to an unsolicited call, letter, or email.
Legitimate government entities do not charge upfront fees.
Always visit the legitimate website by searching or typing it in yourself.  Some links can be "spoofed."
Legitimate government entities will have websites and emails that end with .gov such as http://www.sba.gov
Report scams to the BBB, the SBA, and the Attorney General.
Contact your local Credit Union or SBA office if you're not sure how to apply for emergency relief loans.
Information about the COVID-19 Coronavirus and your Credit Union
Del-One Federal Credit Union is committed to safeguarding the health of our members and staff. As we monitor the spread of COVID-19 (Coronavirus), we want to keep you informed of our actions and policies to keep you protected.
We are closely monitoring guidance from the Centers for Disease Control and Prevention and local health officials for guidance to inform our decisions.
In the event we do need to adjust our hours or close a location, we will provide notice via our website and social media. For anyone who is concerned with being in public and wants to limit potential exposure, Del-One's Online Banking services, mobile banking and calling our Contact Center are great options.