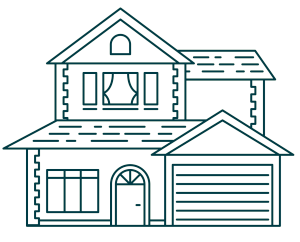 Mortgage Loans
Buying a House? Make it simple and affordable
At Del-One Federal Credit Union, we'll get you the best mortgage loan in Delaware for your budget and walk you through the process from start to finish—no matter where you are in life.
We offer competitive mortgage rates, free pre-approval, and a wide range of programs and customizable terms*.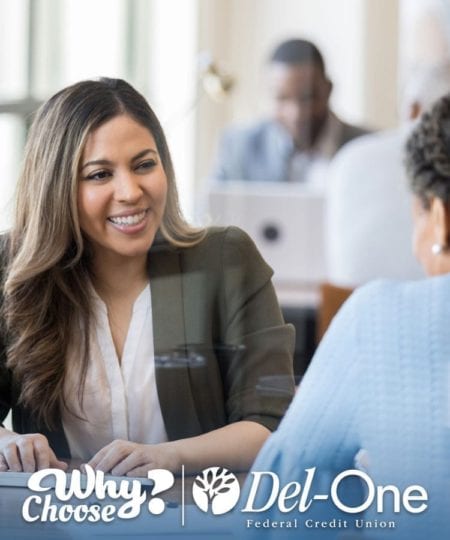 Why Should You Choose Del-One?
Competitive rates for home purchase or refinance

Many convenient ways to make payments

Local decision-making, right here in Delaware

Attentive and friendly service from start to finish

Helpful loan advisors with working knowledge of the local real estate market
Insurance Verification
If you recently received a letter requesting a current copy of your insurance and haven't already responded or asked your agent to respond to Del-One FCU, you can now submit your insurance information online.
*Loan products are not federally insured by NCUA. Conditions/restrictions apply. Limited time offer. Equal housing lender. NMLS ID# 543572
**Rates are presented for informational purposes only. This information is not an advertisement to extend credit as defined by paragraph 226.24, Regulation Z. Rates are subject to change without notice. Rates shown are the lowest available and may vary based on mortgage type, loan purpose, and other factors. See our mortgage rate sheet for more details.
**The rates provided are based on zero points. Subject property must be the member's primary residence and be located in the state of Delaware, Cecil, Kent, Queen Annes, Caroline, Dorchester, Talbot, Somerset, Wicomico or Worcester County, MD, Chester or Delaware County, PA. Maximum loan amount $548,250. APR and payment based on zero points and a $200,000 loan amount at 80% loan-to-value ($1,000,000 for the Jumbo loan).
***Please include a detailed description of your request. Do not include passwords, social security numbers, account numbers, or other sensitive information. Also, a phone number is always helpful.