Online Banking & Bill Pay
Maintain access to your money wherever you are. Online banking and bill pay lets you view balances, transfer funds, set up recurring payments, and more — in just a few clicks. And there are no set hours to limit when you can bank. Simply log in whenever and wherever you are!
Secure and easy-to-use service for Del-One FCU members
Print or download to popular financial management software
Manage a number of banking activities anytime, anywhere with internet access:

Access eStatements
View account balances and history
Transfer funds between accounts
View checks written
Make loan payments
Additional Online Services
Rather than having your periodic statements sent through the mail, enroll in eStatements and:
Save paper
Reduce the chances of fraud and identity theft
Receive email notifications when your eStatements are ready
With a Better Life Checking or Student Life Checking, enrolling in eStatements helps you to qualify for perks like ATM fee refunds!
Save postage and time by paying one-time or recurring bills with ease through online Bill Pay:
Schedule payments in advance
Set up payment reminders
Ensure payments are received on time
Retain funds until paper drafts are presented for payment
Access your account anywhere and at any time through:
Need help getting started? Visit any of our branches or call us at (302)739-4496.
In today's age of technology, there's no reason you should have to run out to a branch just to do something simple, like depositing a check. Handle all of your banking activities right from your mobile device! You can review account history, transfer funds, receive alerts, and more.
Fast and secure service for members enrolled in online banking*
Easily keep track of your finances on the go:

View account balances
Review history
Transfer funds between accounts
Receive alerts
Pay bills
*Wireless carrier data rates may apply.
How to Enroll in Mobile Banking
You must have an online banking account set up through our virtual branch and registered for Mobile Money before use. If your account number is less than six (6) digits, remember to precede with zeroes (0) when logging in for the first time.
Additional Mobile Services
Snap a picture of your check and have it deposited right into your account—it's really that simple!
Available on smartphones and tablets*
Deposit checks anytime, anywhere
Available to members with a Del-One FCU checking account
Save time, avoid unnecessary trips to a branch
Deposit your check in just a few quick clicks
Guide to Mobile Deposit
Log in to the Del-One app, click on "Deposits", then "New Deposit"

Verify deposit details, and then you will be prompted to take a picture of the front and back of the check (make sure you have signed it and place the check on a flat surface)

After each image is taken, select "USE" to send the image (or "RETAKE" to take a new picture).

The images are then uploaded to the server. Once you send the image, you will be prompted to confirm the deposit amount. Select "YES" to confirm the amount deposited and submit the deposit.
For maximum security, the images are then enhanced and converted to a Check 21 compliant image for image exchange. The images are also validated to ensure image quality and the back of the check has been endorsed.
*Maximum dollar amount per mobile deposit or per day is $5000.  Savings bonds and foreign items are not eligible for mobile deposit.  Funds are normally received within two business days. A business day is every day except Saturdays, Sundays, and federal holidays.  Additional review may be required based on dollar amount. Please keep the paper check until the funds are posted to the account.
Whether you are paying in a store or within apps, you can use Apple, Android, or Samsung Pay with your supported mobile device.
Contactless payment methods using your mobile wallet are secure: for every individual card transaction, there is a one-time, unique number that is communicated between the card and the terminal.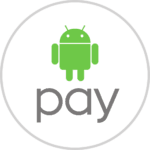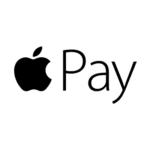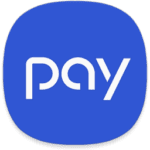 1
Open your mobile wallet app and add your Del-One FCU card(s).
2
While checking out in-store, look for the logos above to see if mobile wallet payments are accepted.
3
Open your mobile wallet app and hold or wave your phone over the reader until the payment goes through.
Send, request, and receive money with just about anyone online or through your mobile device.
Money moves directly from bank account to bank account
All you need is an email address or mobile number to send/receive funds