Your loan application has been received
Thank you for choosing Del-One FCU!
One of our Loan Specialists will reach out to you within 1-2 business days to verify all of your information and to gather any additional information that we may need. Once your loan is approved, we will contact you to sign the necessary documentation.
Checking the Status of Your Loan
If you want to know the status of your application, you can check by clicking here or by clicking on the "Check Status" button at the top of each page on our website. Keep the loan process moving and upload documents as well.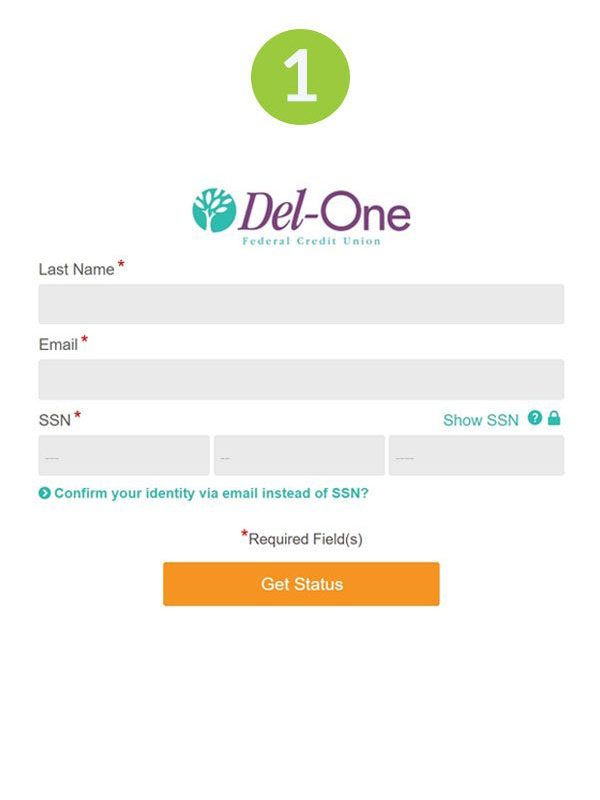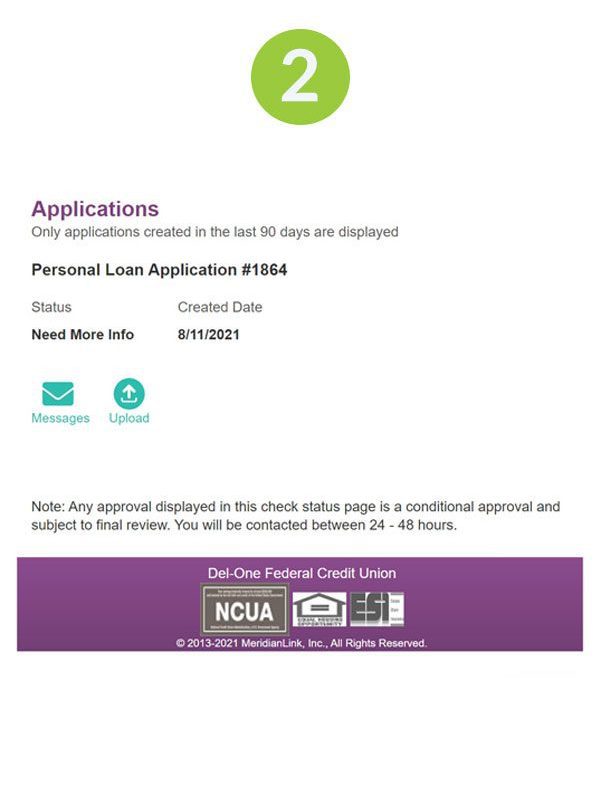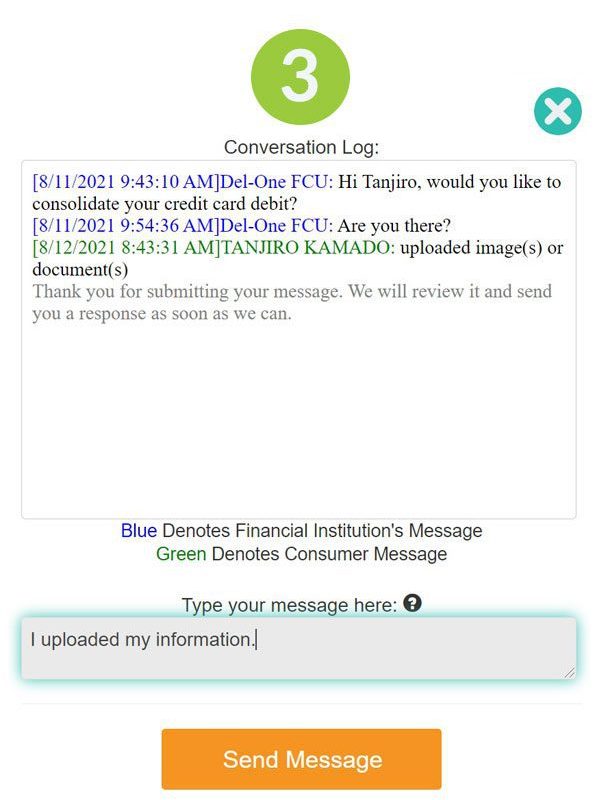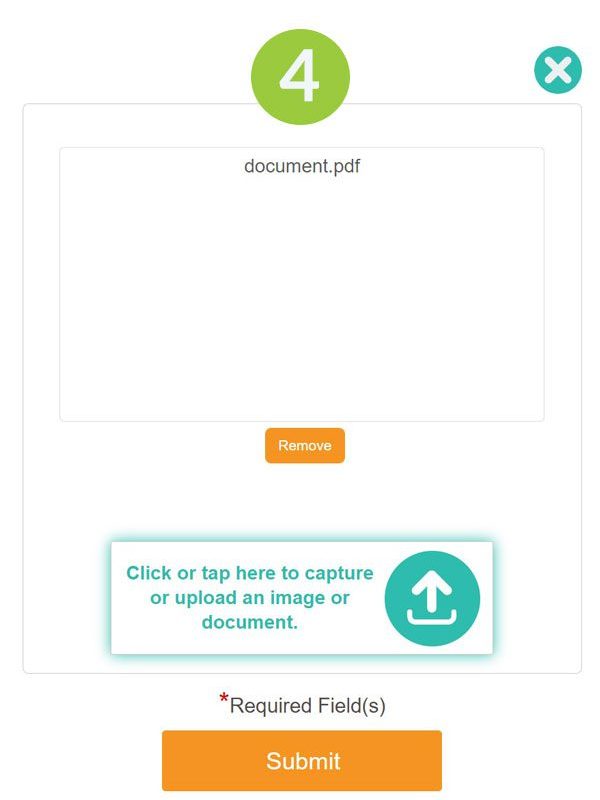 What Documents will I need?
This varies depending on factors from your application including your credit score, amount requested, and the purpose of the loan. The most requested documents are:
Proof of Income:
For most people, this is simply a copy of your most recent paystub

Self Employed individuals: 2 years of tax returns

Other income: award letters, distribution statements, or copies of court-ordered agreements
Credit Card or Loan Statements (for debt consolidation or balance transfer request)
We may request the following, if not already on file:
Valid Driver's License, state ID, or Passport

Proof of address such as a utility bill or bank statement
Del-One will contact you to specify which documents we need to complete your request, thank you!
Sign Your Documents Without Coming into a Branch.
We are excited to introduce DocuSign® – a secure, safe and efficient way to sign documents without having to come to one of our branches.
Here's how it works:
When your documents are ready, we'll email you a link to them.
Click on the link to first answer a few questions to verify your identity.
Once your identity is verified, you'll be guided through the process of creating an electronic signature (no special tools or software needed).
With an electronic signature created, you'll be ready to go through the document and click to electronically sign and initial. Once you click confirm, both you and Del-One will receive the signed document via email.
DocuSign uses the highest levels of security to verify your identity when signing a document, and your documents are encrypted in transfer process. Click here to learn more about the security built around DocuSign.